Re:Genaration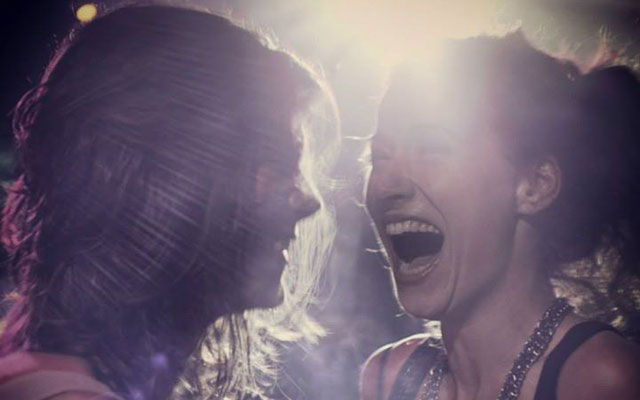 In cooperation with BBC Media Action, in November 2012, Fund B92 has started the Re:Generation initiative, joined by the Youth Initiative for Human Rights Bosnia and Herzegovina, IPSOS Strategic Marketing, TunaFish Studio, Cikotronci and Braca Burazeri.
Re:Generation comprises of several interconnected segments. Re:Generation is, first of all, a group of 11 young people from 5 regional countries (Croatia, Montenegro, Bosnia and Herzegovina, Macedonia and Serbia with Kosovo), learning about video activism, campaigns and debates trough theory and practical work in various workshops and online communication. Through an informal "school of activism", they acquire knowledge that is further used in promotion of other Re:Generation Projects – web series #JustSaying and online activists' platform #YouSayIt.
One could not imagine Re:Generation without #JustSaying, the first regional web-series for teenagers. The storyline follows an (un)usual summer in life several boys and girls who become a close group. The last episode of the first season was broadcast on February 6th 2014; the second season is in the development and production process. This recognizable, provocative and fun web-show speaks openly about issues that are important for youngsters – from wishes, real opportunities, sex, drugs and alcohol, to family relations, and understanding and relating to other people. #JustSaying is at the same time a trigger for serious thoughts, an initial spark for conversation, and at the same time a wakeup call for a teenage generation from this region to outgrow problems which were inherited from their parents and to cross the borders pre-shaped by them. The focus, however, is not on the political borders, but rather on the boundaries generated during young age and growing up.
Part of the Re:Generation is #YouSayIt as well – an activist online platform designed for young people from the Balkan region. It is a meeting point where they can talk about themselves and their wishes, problems, hopes and fears; about friends and parents, school, work, dates; about just hanging or sleeping, trips they made and those they wish to make. Through such exchange, young people discover their similarities and differences. In more than 200 short videos, youngsters from the region talk about things that trouble them. This unique "voice of the generation" is getting more powerful and recognizable, day by day, and it is growing into a website that will become a useful inspiration and a powerful tool for individual activities and actions they implement in their own local communities.
Search online-space of the Re:Generation on the platform kaziti.org/samokazem.org
Web-series character profiles on social networks
And on official Facebook, YouTube, Twitter, Instagram, and SoundCloud. pages.